Blended Learning Course on Cross-Cultural Communication
IMPROVE CROSS-CULTURAL COMMUNICATION IN YOUR TEAMS
You and your teams will have access to:
The GlobalSmart ® diagnostic tool

Monthly live sessions with our trainers

Interactive guides to more than 95 cultures

5 hours of video lectures and case studies
You and your teams will learn:
How culture affects the way we work

How to lead a cross cultural team to maximize results

How to manage crosscultural projects

What problems to expect when working with different cultures

How to improve the quality our communication with team members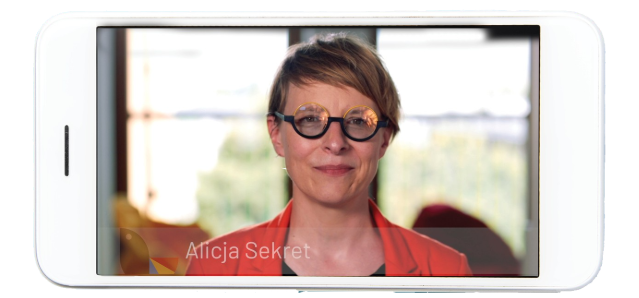 Schedule a meeting with us
to get access to our course
Schedule a meeting with us 
to get access to our course
All our blended learning courses include online sessions with our coaches and are thus highly flexible and adaptive to the specific needs of your company.
We also make fully-customized blended learning courses on demand. Fill out the form above to find out more.
More than a decade of experience in all subjects of employee and managerial training: language courses, leadership and soft-skills training, communication workshorps, and of course, cross-cultural communication.
Hundreds of students and trainees from over 40+ countries including managers and top executives
See what our clients are saying about us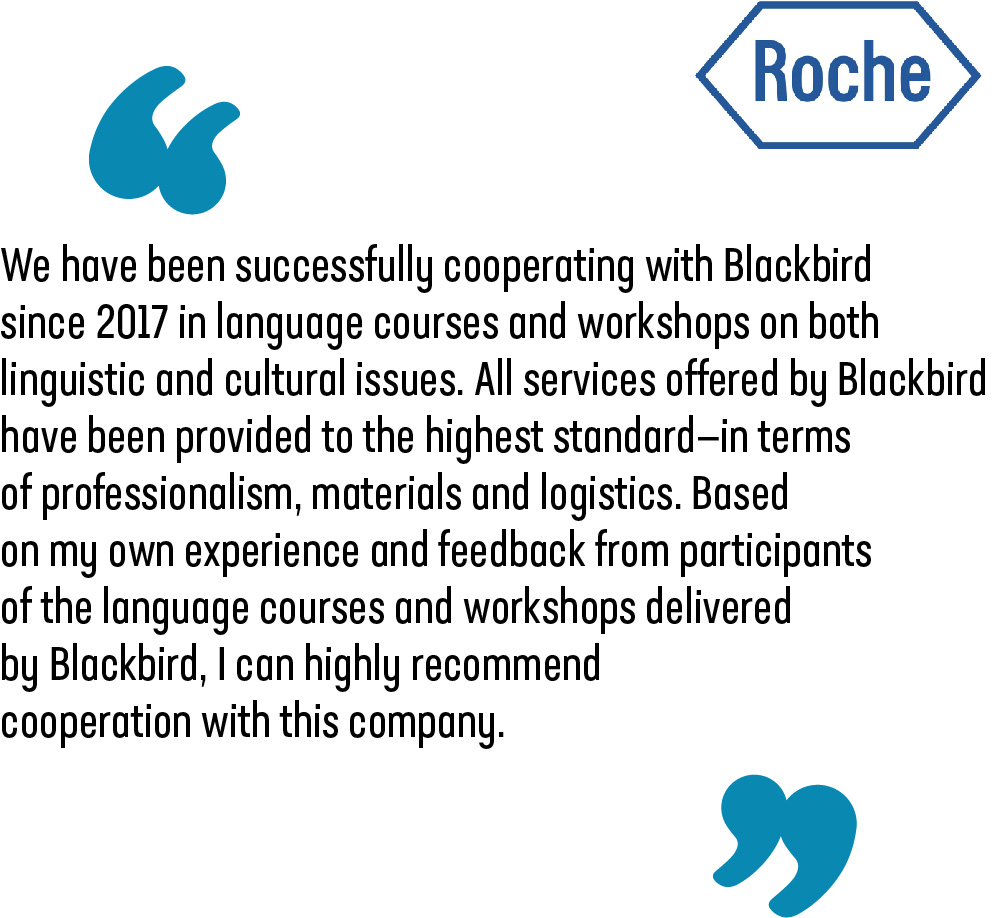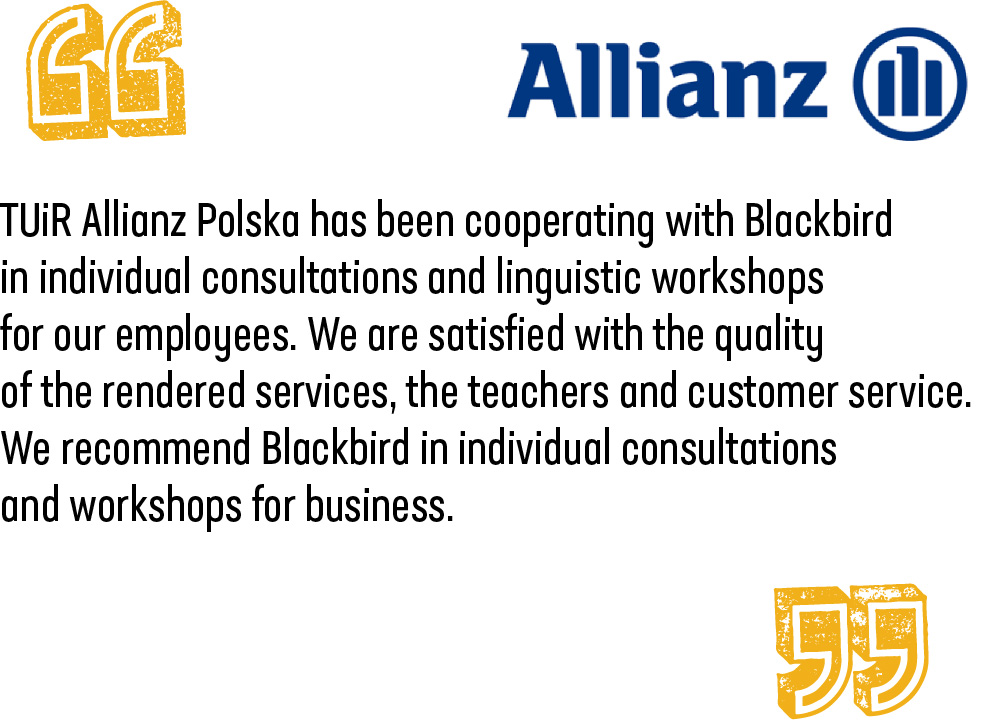 Meet the team of trainers: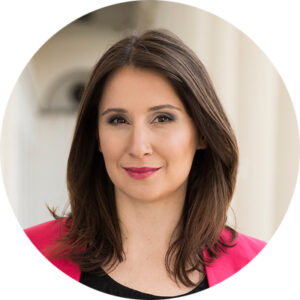 ZOFIA BARANSKA
CEO, trainer & coach
Coach, trainer and Open Space Technology facilitator. Manager at Blackbird and effective communication specialist with 14 years of experience in designing and delivering in-company training. In the last decade she has travelled solo to more than 30 different countries including Ecuador, Georgia, Kyrgyzstan and Bangladesh. She has lived and worked in Ireland, India and Bangladesh. She graduated from SWPS with a degree in cultural science. She has completed many courses for trainers as well as an Art & Science of Coaching Program organized in cooperation with Erickson College Canada, and she holds an Erickson Professional Coach Certificate. Member of KIT Intercultural Professionals Network. Certified Partner of The Competence Game®.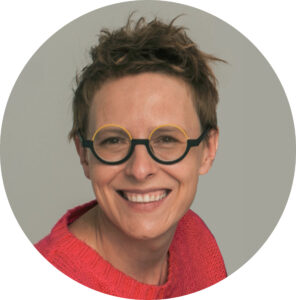 ALICJA SEKRET
Blackbird Team Leader & Coach
Neurolanguage coach (ICF), communication trainer, Team Leader at Blackbird and TEDxWarsawWomen. Since 2005, she has been conducting trainings and coaching sessions for senior management. She graduated in specialist translations at the University of Warsaw and cultural studies at the CESLA department at the University of Warsaw. She completed a number of coaching trainings, including provocative approach and nonviolent communication (NVC). She organizes support workshops for oncological patients in crisis. She co-creates People & medicine foundation which promotes healthy patient – rest of the world communication.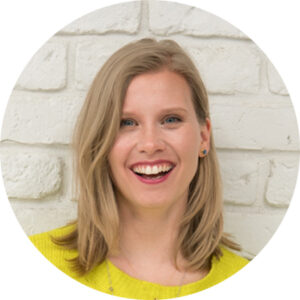 MARTA CARTER
Blackbird Board Member, Coach
Coach and trainer. GlobeSmart® certified trainer. She supports companies in training and coaching on topics such as management, cross-cultural issues and personal development. She works with transformational coaching and NVC (nonviolent communication). As a diagnostic and development tool, she uses the FRIS® methodology, of which she is also a certified trainer. She has worked in Poland and England, cooperating with 13 nationalities. MA in cognitive linguistics at the Faculty of Polish Studies at the University of Warsaw, specialized in media. MA in Management and Marketing at Warsaw School of Economics (SGH).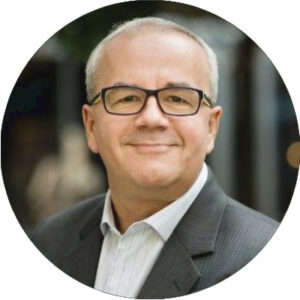 IREK ZYZANSKI
HR manager, trainer & coach
Consultant, coach, mentor and trainer. He specializes in managing cross-cultural teams. Irek has 25 years of hands-on experience in managing international team as the head of HR and sales at Phillip Morris International. He has worked in Poland, Lebanon, Ukraine, Dubai, Russia, Indonesia and Hong Kong and reported to bosses of 14 different nationalities. Irek graduated from Jagiellonian University with a degree in Arabic language and culture. Currently Irek uses his diverse corporate experience to help international teams become more effective. He conducts training and coaching as well as development centers and help HR managers develop their cross -cultural competency. Irek is certified trainer by European Institute for Cross-Cultural Development.