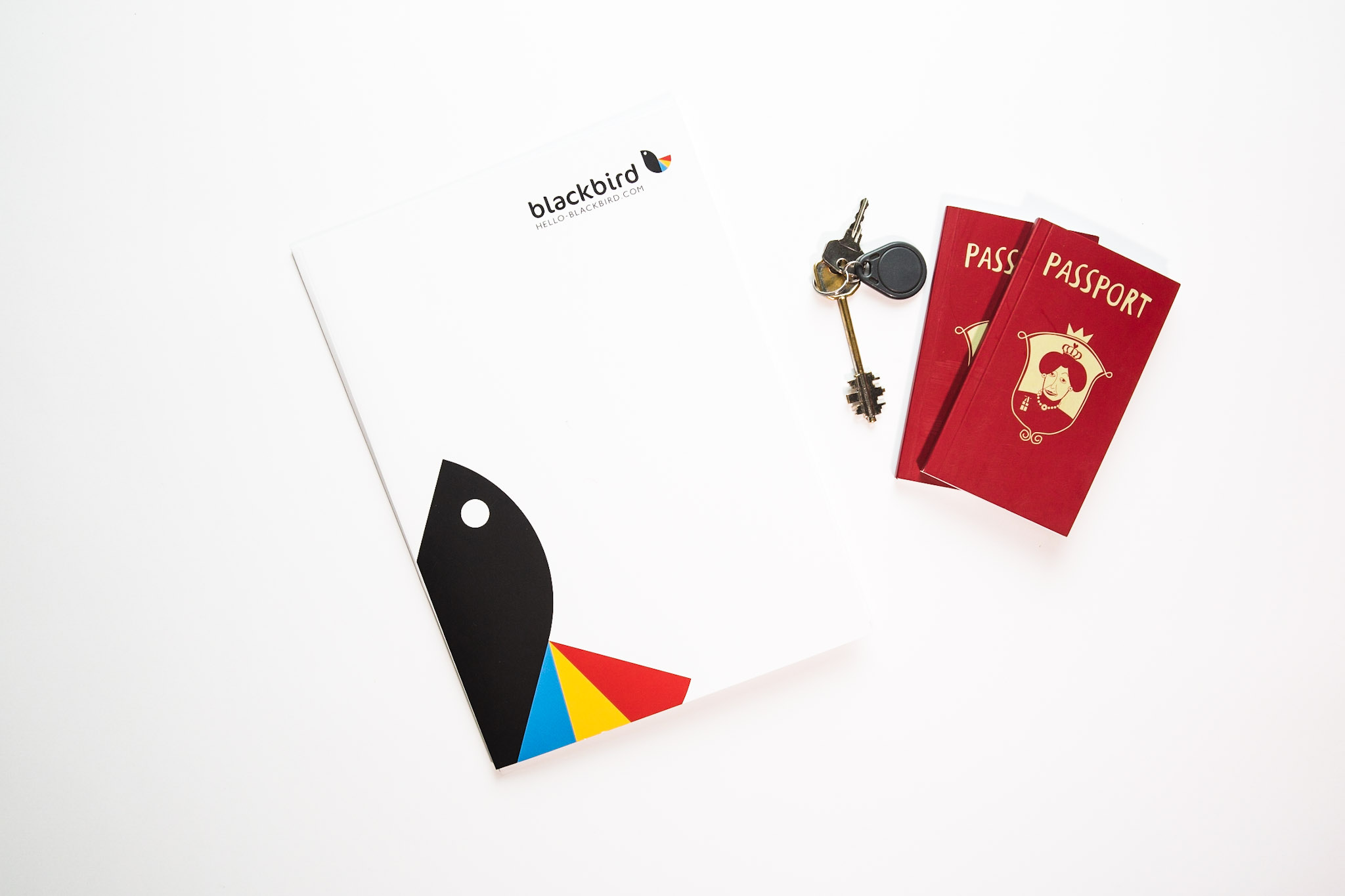 POLISH IN-COMPANY COURSES & EXPAT PACKAGE FOR HR
Throughout our work, we apply the BlackbirdWay™ methodology, teaching languages ​​effectively and in a goal-oriented manner. This means that we run courses based on materials selected only for you and in accordance with your personal goals. With SMART® goals, learning outcomes are measurable and achievable within a predefined time frame.
We run courses in all major cities in Poland, and for our regular clients we can recruit teachers in other locations.
SCALABILITY – We provide courses on a variety of scales – from one course to several hundred courses in one company.
INDIVIDUAL & GROUP COURSES
Individual courses – for especially demanding students and those who know exactly what they want.
Our corporate clients are most likely to select individual courses for their managerial staff. We are experienced in working with board members and expats representing many cultures from around the world.
Our clients most commonly choose individual courses because they want to be able to:
individually adapt the scheduleand meeting-place to their needs
focus precisely on what they really need
adjust the tempo to their preferences and possibilities
adapt the course to their financial possibilities and schedulesthanks to various types of packages (standard, basic, flexible)
Group courses – work best for people starting a new language or people at lower levels who need regularity in acquiring knowledge.
Most effective wherever group dynamics and more interaction are needed.
GROUP COURSES are organised at your headquarters, tailored to the needs of your team members. The packages include course management provided by our coordinators as well as language auditing, progress reports and certificates at the end of the course and / or level.
CLIENT BENEFITS
We offer your HR team support in coordinatingthe trainings.
We help set up key performance indicators for language coursesand a list of goals that team members should achieve.
Team members become linguistically competent for their roles.
The courses are adapted to your schedule and budgeting thanks to various types of packages.
We monitor the learning progress (audits + reports + certificates).
You get the possibility to offer employee benefits.
You get one supplier for different locations and different languages.
FLEXIBILITY WHEN & WHERE YOU NEED IT
You can choose a package according to the flexibility you need in scheduling:
Standard – if you're in need of combining flexible scheduling with cost effectiveness
Flexible – if you travel a lot or do not have the option of attending regular classes
Basic – if you have a fixed, predictable schedule or a limited budget
languages.
PRECISE COURSE OBJECTIVES
Our courses are tailored to the objective you want to achieve:
BUSINESS
Courses focused on communication in the workplace and general business language, working with case studies and materials developed by your company.
GENERAL
Courses focused on developing general language competences, at the same time developing writing skills, reading, speaking and listening comprehension as well as grammar.
CERTIFICATE
Official confirmation of language skills as part of internationally-recognised exams.
MEET OUR TEACHERS
WE HAVE MANY AMAZING POLISH TEACHERS. IF YOU WOULD LIKE TO SEE THEIR PORTFOLIO, PLEASE LET US KNOW. IN THE MEANTIME MEET A FEW OF THEM: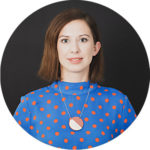 Junna – Junna comes from the Russian-speaking part of Ukraine and has lived in Poland since 2010. She has experienced the process of cultural adaptation, working in a new country and learning Polish as a foreign language, which is why she understands our clients perfectly. Holds Masters in Polish Language. Before joining our team, Junna worked for five years in the editorial office of Polish Radio.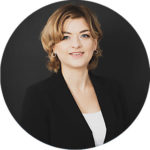 Maja – Maja is our English & Polish teacher.  She has experienced the relocation process herself, and now she supports our clients in going through it. She's attentive to detail, patient and dedicated to student's progress.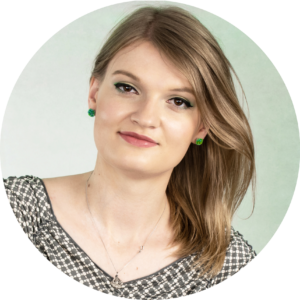 Monika – Polish native speaker with experience in teaching at every proficiency level. She's an examiner at the National Polish language Exams. She teaches courses for certificates, in-company courses and teaches at Polish universities.
Our Expat Package for HR is for companies that relocate their employees and their families to Poland or employ foreigners in Poland.
BENEFITS
With our help, you gain support for your employees and their families and peace of mind. Our service is comprehensive—it ranges from employment issues and formal aspects of staying in Poland to a practical introduction to the culture, language and life in Poland for anyone starting their adventure here.
Additional benefits:
you reduce the risk of losing an employee due to a failed relocation
you strengthen employer branding by offering packages for expats
by delegating the issue to relocation professionals, you save your time and money
POLISH & CULTURE PACKAGES
You can create your own package by choosing the items of interest:
STAY & WORK
If you do not have an internal department that will deal with the formal aspects of your employees' relocation and employment in Poland, delegate the following tasks to us:
legalisation of residence
foreigner employment
opening a business activity or company in Poland
other formal and legal issues related to work and life in Poland
RELOCATION COACHING
If you would like to ensure your employees' well-being and reduce the risk of failed relocation, include coaching sessions in your package. Sessions can take place before taking up a new role or before moving to prepare for new challenges. We also provide employee support after arriving in Poland.
Pre-relocation coaching
Spousal coaching
Settle-in coaching
NAVIGATING POLISH CULTURE
Five two-hour sessions that will help your employee understand Poland, Poles and their culture. Your employee will:
learn about the work culture in Poland
understand the nature of Poles and their attitudes
learn an outline of Polish history
find out who the key public figures in Poland are
get to know Polish traditions and customs
BECOME AN INSIDER
One five-hour session providing your employee with the essential knowledge required to efficiently navigate in Poland and manage their private life. We will share practical knowledge, from the real estate market and the conditions for renting an apartment, through public transport, and ending up with meeting places for foreigners. This session will provide a set of practical tips and information that will be useful in everyday life.
CRASH COURSE IN POLISH
If you would like to offer your employees an introduction to the Polish language without incurring the costs of a regular long-term course, our Crash Course in Polish is the perfect solution for you. The course consists of ten two-hour introductory sessions in the Polish language within 2–3 weeks. Your employee will learn:
how to read Polish words and pronounce them correctly
how to navigate politeness in the Polish language
how to introduce themselves and start a simple conversation
how to ask simple questions
MEET OUR CONSULTANTS
YOUR CONSULTANTS ARE CAREFULLY SELECTED FOR THE MODULES OF YOUR CHOICE. HERE ARE FOUR OF OUR TEAM: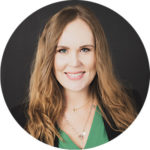 Iwona Piwowarczyk – offers our Navigating Polish Culture and Relocation Coaching modules. Iwona has been working with foreigners at Blackbird since 2007. Her coaching experience will support your employees in difficult challenges related to change. Thanks to her personality and professional profile, she is a great partner to work with senior management.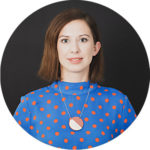 Junna Korobeinikova – offers our Crach course in Polish module. Junna comes from the Russian-speaking part of Ukraine and has lived in Poland since 2010. She has experienced the process of cultural adaptation, working in a new country and learning Polish as a foreign language, which is why she understands our clients perfectly.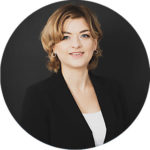 Maja Pobieżyńska – offers our Work & Stay and Instant Insider modules. Maja has experienced the relocation process herself, and now she supports our clients in going through it. She has a proven record of being very attentive to details, and patient with documents as well as very long formal and legal processes.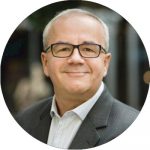 Irek Zyzański – offers our Relocation Coaching module. Irek has 25 years of experience in managing intercultural teams as Head of HR and Sales for Phillip Morris International. He has worked in Poland, Lebanon, Ukraine, Dubai, Russia, Indonesia and Hong Kong, and reported to CEOs of 14 different nationalities. Irek graduated from the Jagiellonian University with a degree in Arabic Studies.